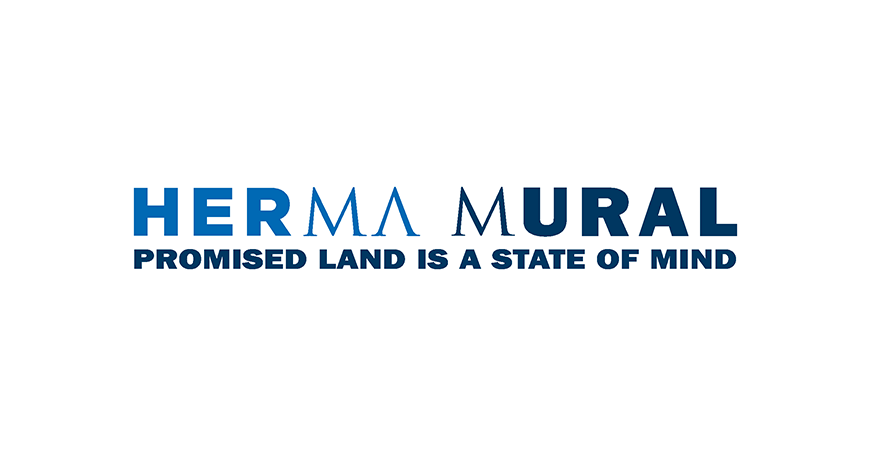 HerMa Mural Project: Promised Land Is A State Of Mind – 3rd
ORGANIZER :
Organized by:

Leonidas Giannakopoulos

Mobile:
Email:[email protected]
Website:
Address:
The Initiative for Heritage Conservation (IHC) will be organizing its 1st Mural Project side event outside the Cine Club of Εlefsina (ΚΛΕ), Εlefsina Waterfront, on Sunday 2nd October 2016, desighned by Leonidas Giannakopoulos. This side event will take place within the framework of the 3rd International Conference in Heritage Management and under the auspices of Aeschylia Festival, the leading cultural institution of the city.
Since its birth, humanity followed itineraries of massive mobility chasing always a better future. Also since its birth, humanity expressed and reproduced its everyday life, its ideas and its customs in a variety of forms being the foundations of our cultural heritage. Today people are still in a massive mobility, often provoked by large scale armed conflicts. Also today people are still trying to leave traces of their lives and their culture completing gradually the DNA of their homelands.
Elefsina, as an ancient landscape, carries out narrations headed in mystic ceremonies or just abandoned in walls of its previous thriving productive plants, further or closer to neighbourhoods inhabited today from people that settled there in the recent past, either chasing a prosperous future or forcibly displaced from their own homelands.
In an effort to elaborate the need for creative social expression with a popular means like street art painting, currently a means for the youngsters to express their opinion social issues, like the massive mobility of war refugees and address it to an audience which is interested in studying, analysing and dealing with heritage management, we produced the project "Promised Land Is a State of Mind".
In the city of Elefsina the abandonment of the heavy industry followed the formerly prevalent military US base, completes the image of the Eleusinian waterfront. Those remains now host moving images captured in film frames. This emblematic space will host our mural project with a thematic sceptic about the Promised Land and its perpetual quest. Actually there are references  of a utopia as a social construction, which operates in a conceptual framework as a driving force, as a hope for a better life, however it is very often guided and manipulated by a hidden agenda interests.
In order to complete this project, we invite you all in an open discussion directly connected with this cultural event. The aim is to approach all the liquid values of an art project in process.
Leonidas Giannakopoulos was born in 1983 in Chania of Crete. He studied at the Athens School of Arts from 2004 to 2011 and graduated with distinctions. During his studies, he attended the third painting and the first engraving workshops. He lives and works in Athens. His works are presented in solo and group exhibitions in Greece and Europe since 2006. His artistic presence is also frequent in actions related to the public space.
In order to participate to the HerMa Mural Project please confirm to [email protected] with the indicator: MURAL PROJECT
Δελτίο Τύπου (19/09/16)