58 heritage professionals trained, MOUs signed, meetings held with stakeholders 

Heritage Management Organization (HERITΛGE) Director, Dr. Evanghelos Kyriakidis, and HERITΛGE instructor Dr. Eleni Stefanou visited The Gambia on 24th November – 4th December to hold training workshops and meetings with stakeholders for the HerMaP Gambia program aimed at strengthening the country's heritage sector.
58 heritage professionals were trained during in-person workshops on Community Engagement and Oral History. Oral History is a topic of specific interest to The Gambia's heritage sector as the country is notably rich in cultural heritage conveyed orally from generation to generation.
Dr. Kyriakidis held a number of meetings with stakeholders, including General Assembly member, Omar Jammeh, National Centre for Arts and Culture Director General, Hassoum Ceesay, representatives of the Gambia Tourism Board, as well as representatives of the Youth Chamber of Commerce.
"The Gambia's rich heritage is an incredible resource; at HERITΛGE we are very proud to be contributing to the country's development by training local heritage managers, giving them the necessary tools to engage with and empower local communities," said Kyriakidis.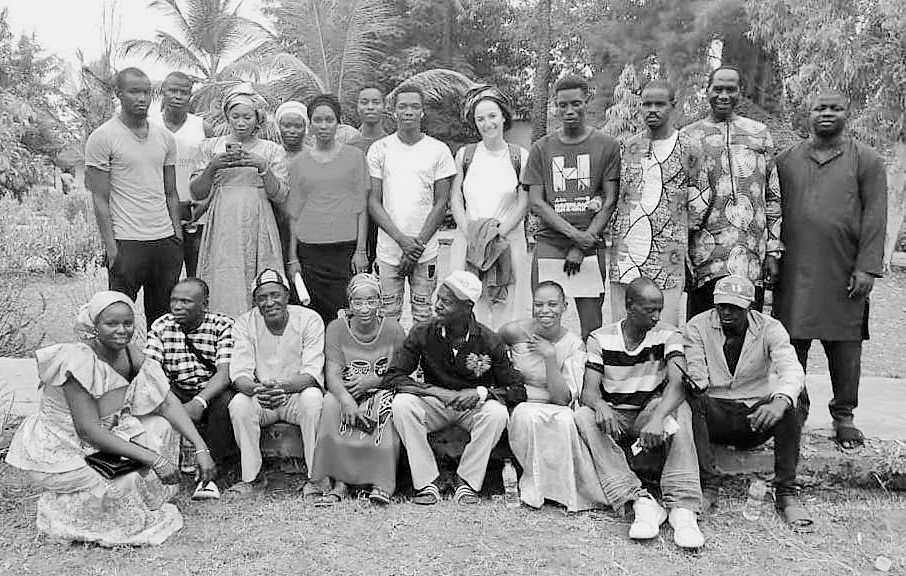 Acknowledging the value of partnerships, HERITΛGE's Director also signed MoUs with the Wassu Stone Circles Tour Guides Association and the Juffureh Albreda Youths Society, aimed at deepening and building upon HerMaP initiatives in The Gambia.
Finally, HERITΛGE had the opportunity to visit sites of cultural importance such as Kunta Kinteh Island, the Wassu Stone Circles, and the Geniere Cultural Museum among others, and to briefly attend the first day of the annual Niumi Fort Bullen Festival celebrating traditional arts and culture.
---
About HerMaP Gambia: The program is aimed at developing the business skills of heritage and cultural managers to enable them to establish and better support heritage and cultural enterprises. Supporting The Gambia's heritage sector will promote community solidarity and provide high-quality employment opportunities for local talent. The program is co-financed by the European Union with funding partly matched by the UN Economic Commission for Africa. It is being realized in partnership with the NCAC.