HERITΛGE teams continued delivering online and in person workshops, training heritage professionals around the world, as well as contributing to the global heritage debates.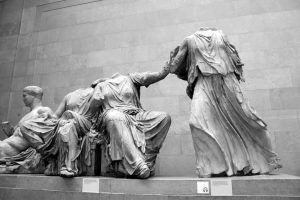 The looting of artefacts has always been a sign of military might or economic power. To combat this illicit traffic in antiquities it is necessary to have a comprehensive international strategy, which will enable the international community once and for all to stop this cultural crime, HERITΛGE director, Dr. Evangelos Kyriakidis, wrote for the The Conversation back in 2016. With war now extending into European soil, the Greek Reporter republished the article for its readers.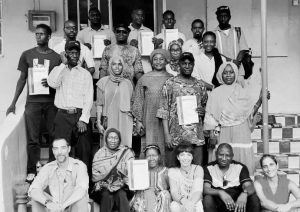 HERITΛGE much-anticipated visit to The Gambia after the lifting of pandemic restrictions made the news. A 3-person team, headed by Mina Morou visited the country for the HerMaP Gambia program in August, to deliver an in-person workshop and further develop capacity mapping and building functions for the country's heritage sector. Read more here.
Some weeks earlier, over 40 heritage managers from around the country completed a three-day workshop on Heritage Interpretation for Site Managers. Read here.
Our team also visited Benin and delivered a Project Management 3-day in person workshop in cooperation with the UN Economic Commission for Africa (UNECA), at the School Of African Heritage in the capital Port Novo. The participation of 27 heritage professionals from ministries, NGO and other organizations was reported in the press, here.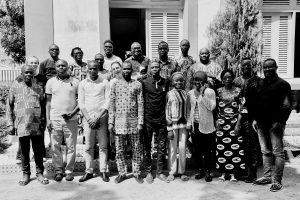 HERITΛGE work in Africa and beyond was featured in Athens Voice, Greece's premier free press weekly. AV spoke to HERITΛGE director, Dr. Evangelos Kyriakidis. Read the interview [in greek].
Finally, HERITΛGE director, Dr. Evangelos Kyriakidis, spoke to Greece's public broadcaster ERT and its 2nd Program radio station during the annual European Heritage Days celebratory weekend. Speaking to journalist Ioanna Niaoti and #namaste, Kyriakidis explored themes such as why cultural heritage is important, the threats it faces and paradigms from around the continent.
Listen to the program here.