We bid farewell to 2022 with our top 10 highlights of the year.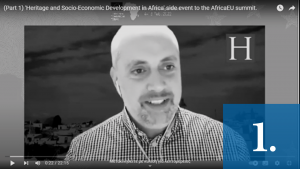 HERITΛGE was honored to take active part in the 6th African Union – European Union Summit that was held in Brussels from 14 to 18 February 2022. In collaboration with the African Union and the UN Economic Commission for Africa, HERITΛGE organized a session on heritage and socio-economic development, addressed by Vera Songwe, Undersecretary General for Africa and Executive Secretary of UN-ECA, and Angela Martins, Head of Division of Culture for the African Union Commission as well as HERITΛGE director Dr. Evangelos Kyriakidis.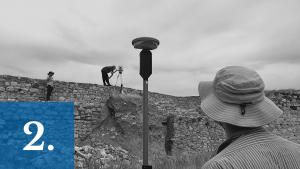 A new academic certificate is now offered by HERITΛGE and HOGENT University for university students, young graduates and professionals that want to further their training. This exchange program awards 30 ECTS credit units, equivalent to 50% of a full academic year. HERITΛGE is now accepting applications for the academic year starting October 2023.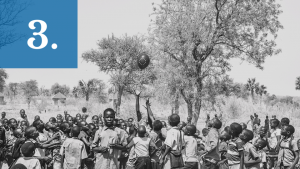 HERITΛGE participated in the first European Humanitarian Forum that was hosted by the European Commission's Civil Protection & Humanitarian Aid Directorate and France in Brussels, Belgium on 21-23 March. The Organization hosted a Humanitarian Talk on "The role of the private sector in fostering local identity and culture: emergency preparedness, relief and reconstruction" in cooperation with Greek Foreign Ministry.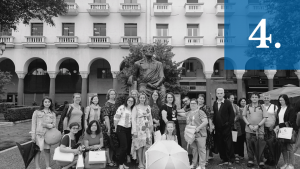 TEACH FOR FUTURE was co-funded by the European Commission's Erasmus + initiative to train more than 300 people in three countries, Bulgaria, Greece and Romania. The aim of the program is for graduates to transfer specialized knowledge in the fields of Information Technology, Innovation Management and Network Collaboration, as well as Entrepreneurship and Leadership to diverse communities of adult learners from the three participating countries and the wider region and act as multipliers for the acquisition of skills.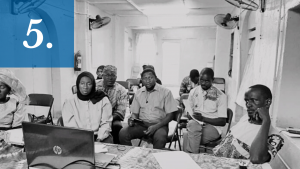 For our HerMaPGambia project, our teams visited The Gambia and also delivered a number of online workshops. Find out more about this EU and UNECA funded program realized in partnership with the National Centre for Arts and Culture.
HERITΛGE 1st visit to The Gambia
HERITΛGE 2nd visit to The Gambia
"Engaging Communities Cultural Heritage" in The Gambia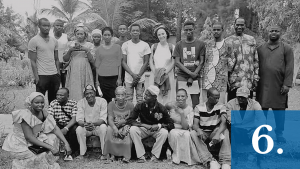 HERITΛGE launched a training program for Benin in cooperation with the United Nations Economic Commission for Africa (UNECA). Our team visited the country to deliver an in-person workshop and liaise with the heritage community in October.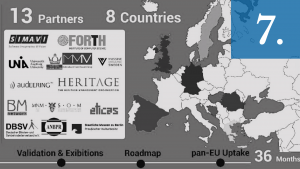 HERITΛGE announced its participation in a major new European Research and Innovation Action (RIA). SHIFT: MetamorphoSis of cultural Heritage Into augmented hypermedia assets For enhanced accessibiliTy and inclusion supports the adoption of digital transformation strategies and the uptake of tools within the creative and cultural industries (CCI), where progress has been lagging.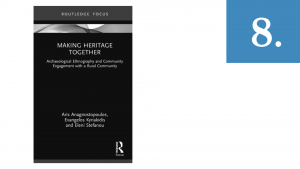 Three key members of the HERITΛGE team have recently published a new book based on their work in the field. Making Heritage Together: Archaeological Ethnography and Community Engagement with a Rural Community, by Routledge, is co-authored by Aris Anagnostopoulos, Lena Stefanou and Evangelos Kyriakidis and is the distillation of many years of community engagement and collaborative knowledge creation with a rural mountain community in central Crete, Greece.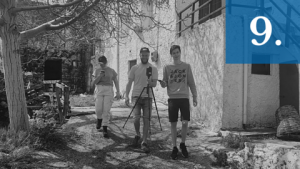 All the years of community engagement research that have gone in the above publication also form the basis for HERITΛGE's annual summer school in the Cretan village of Gonies.
Learn more about this year's session.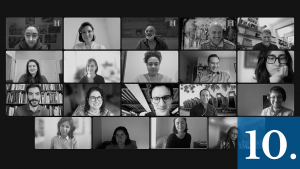 A group of 17 World Monument Fund Professionals took part in a tailor-made 6-day online workshop on "Climate Change, Heritage and Risk". The workshop was exclusively conducted for the World Monuments Fund professionals.